My secret to how I grew out my hair – By Deanna Davis
I've been getting a lot of compliments and comments recently on how long my hair has grown and I want to share my secret with you guys. About 2 years ago I bleached my hair blonde and continued dying it for a year straight. I noticed during that time, my hair barely grew, it was very frizzy, and it was completely damaged. I was so upset with the amount of split ends I had and all the damage I did to my hair and I wanted to restore it back to its natural smooth shiny texture. I was forced to dye my hair yet again back to its natural dark brown shade, but promised myself it would be the last time I dyed it for a while.
I finally came to the conclusion that the best way to care for your hair is by reducing the amount of heat and dyes you apply to it and by using hair products daily. If your struggling with growing out your hair, the best advice your going to get is to focus on getting rid of damage first. As soon as I began making my hair healthy again, it started growing so much faster! Below I listed some of my best tips and products for growing out your hair and reducing damage and split ends.
Cut down on your use of hot styling tools. Only straighten/curl or apply heat to your hair when you NEED to, hot styling tools like hair dryers, hair straighteners, and hair curlers can weaken your hair and hinder hair growth. I usually straighten my hair about 2-3x /week sometimes less.
I trim my hair around every 6 months. A lot of people say to trim your hair every 2 months, which does help reduce split ends, but its not going to let your hair grow out at the rate you want to see results. Plus if your already treating your hair with great products, its till going to be just as healthy.
Deep Condition regularly
Shampoo every other day. Condition every day. When I condition my hair in the shower, I usually put the conditioner in my hair and tie it up in a bun and let it sit until I finish washing my body and then I'll take it out and rinse. This way it gives your hair more time to absorb the minerals and everything from the conditioner, leaving it smoother and shinier.
Use a hair mask/oil 2x per week
Always brush your hair
Try to avoid hair spray and if you use it regularly, make sure you wash it out of your hair at the end of the day. Never sleep with hair spray still in your hair, it will dry it out.
Take biotin, B vitamins, and fish oil vitamins
Some products I use regularly: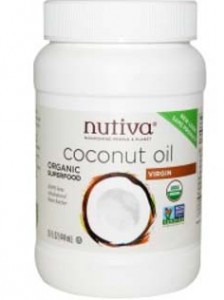 Coconut oil helps repair your hair and leaves it smooth and shiny when your done. I usually apply it to my hair overnight and wash it out in the morning
Heat protectants are SO important when straightening, curling, or even blow drying your hair. Make sure you always use some type of heat protectant before ever applying heat to your hair, I use this Redeken heat glide serum before doing mine. Some serums also help reduce frizz
Just like coconut oil, Vatika hair oil also helps restore shine and repair your hair. I apply this all over my hair overnight and wash it out in the morni
Castor oil is one of my favorite hair roducts when it comes to repairing and growing out your hair. It strengthens and heals your hair and I noticed my hair growing faster after using it several times. I apply this all over my hair overnight and wash it out in the morning. I also occasionally apply this to my eyebrows to help them grow out