Styling Corsets – By Deanna Davis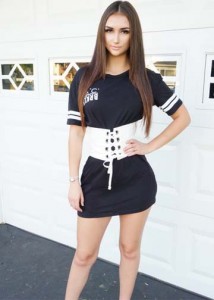 Ever since the Kardashians, corsets have become super popular. Kylie Jenner was one of the first celebs spotted in this.
I love corsets and I think they look so dope when worn with the right clothes. Its a bit difficult to style but I've found that an oversized T-shirt
or a long T-shirt dress looks best when paired with a black or white corset. It really makes your waistline stand out and enhances your curves.